Providence Care knows that depending on their stage of life, people have different needs. We strive to provide a comprehensive listing of services that can help people no matter what their needs may be. Our Providence Care team is committed to excellence, as well as to delivering compassionate, patient-focused care to people living in Spartanburg, SC. Our mission is to set new quality standards in the continuity of patient health, and we work hard to go well beyond the expectations of our patients and their families. For us, what we do for our patients is never just a job – we regard our careers as a way of life. We focus on providing you with the services you need to achieve the best health possible, usually right in the comfort of your home.
How does Providence Care work to meet the home care needs of people in Spartanburg, SC?
When you decide to work with Providence Care for the health care needs of you or your loved one, you'll have access to our complete listing of services. We offer our Spartanburg, SC patients help with the following: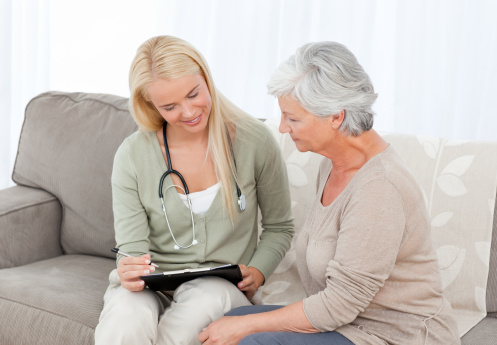 Providence Care proudly provides several care options for patients in Spartanburg, SC.
You may not know this, but there are several different care options available throughout the Spartanburg, SC area that are focused on helping seniors with their health care needs. At Providence Care, we can help you get the support you need so that you can live your best life. Below is a glossary of terms that helps explain the similarities and differences in these care options:
Group Homes: Licensed to provide care to 10 or fewer residents. Meals, custodial care and basic healthcare provided by onsite caregivers who sometimes own the home. Additional services vary.
Assisted Living Facilities: House anywhere between 30 and 100+ people. Designed to help people live as independently as possible. Provide shelter, meals, support services and uncomplicated healthcare.
Home Health Care Agencies: Provide support to people in their homes. Services include housekeeping, meals, personal care and nursing care.
Skilled Nursing Facilities: Staffed by nurses who provide 24-hour care. Services include wound care, medication management and physical therapy. Personal care including bathing, dressing and eating provided. Generally house more than 100 residents.
If you're in need of any of these support services and you live in the Spartanburg, SC area, Providence Care can help. To learn more about what we can do for you, call us at 803.818.6955, or fill out our convenient contact form and we will be more than happy to assist you with your needs.